Volatile financial status

MSC was surprisingly on the list of biggest loss making companies in 2018. The losses amounted to VND 164.3bn and were caused by negative results of agricultural products like coffee and pepper, poor trading activities in a highly volatile market, and the company's weak foresight.

The electronic business also incurved bad performance as a result of outdated and low turnover in inventories. The company has to make up a big provision amount in inventories and overdue receivables in next financial term. According to the 2018 financial statement, the value of outdated inventories was at VND 175bn.

Amidst this difficult situation, MSC management has decided to curve agricultural product trading activities to focus on resolving problems of inventories and overdue receivables.

MSC will also concentrate on liquidating the pepper processing plants in Gia Lai and Binh Duong to restructure the company. It will also divest from Phuong Dong Electronics, Ariang Ha Noi, Amteco, Alo360 and Tin Nghia Coffee to improve its cash flow.

However, the decision to stop agricultural products trading businesses does not bring MSC an improved result, when the company continues to post losses in Q1/2019. According to its financial statement, MSC showed loss at VND 20bn in the first quarter.

Change of management team

At the end of 2018, shareholders of MSC saw huge share sell-off from members of Board of Directors (BOD) and Board of Management (BOM). Most of them cut their holdings in MSC to zero. Especially, two foreign investors, East Wisdom Limited (7.5% stake) and Future United Limited (5.3% stake) divested completely from MSC in 2018.

The number of shares which were transferred in this period were nearly 81% of MSC's chartered capital. Hence, MSC had to hold an extraordinary shareholders meeting to vote for a new management team. The meeting ended up with five new members of BOD and three new members of Board of Compulsory. The tasks of Nguyen Huu Han, former Chairman, and Do Huong Duong, former Vice Chairman were suspended for the time being. The new team included Nguyen Thien My, Chairwoman, and Do Van Thang, Vice chairman. These people collected MSC shares in the sell-off period.

Ability to make profit from 2020?

MSC held its general shareholders meeting on 24 May 2019. However, the new management team frightened off the other shareholders by proposing a plan to stop working in some business areas such as in electronic products like Ariang Karaoke devices which had built the MSC reputation and Chu Se pepper brand.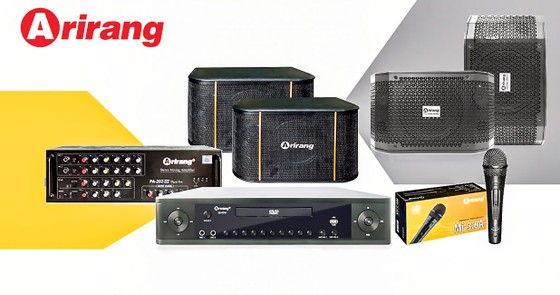 MSC plans to stop producing Ariang Karaoke devices from June 30, though these products have built its reputation.
MSC plans to liquidate all electronics inventories before 30 June 2019 and then close down this business completely. The pepper business was already removed in March.
In parallel with the plan to stop doing some main businesses, MSC surprised investors by announcing investment in automobile showrooms for Kia and Mazda brands. The management defined this business as a major sector of MSC in the future.
The BOD also proposed a pessimistic financial plan for 2019. Accordingly, MSC expect a loss of VND 50bn from inventories liquidation and business closing.

Besides, the company projects real estate activities to show profit of VND 23bn, renting and advertising business to show profit of VND 21bn, and passenger car agency business to show profit of VND 6bn.

MSC plans to show profits from 2020, but investors are doubtful with this profitability plan of MSC as the company faces delisting from the stock exchange. MSC is on the restricted stock list of Ha Noi Stock Exchange (HNX) as it incurved losses in 2018.

After falling to the restricted list of HNX, MSC has been trying to recover. However, in spite of concentrating on its core businesses, MSC is planning expanding into new sectors such as automobiles which are a very high competitive segment.

"Unclear business plans, plus its expected delisting from stock exchange are reasons for investors to run away from this stock. However, liquidating their shares is not easy as the stock is illiquid asset", said one investor.
MSC privatized in 2001, listed on HNX in February 2017 at reference price of VND 26,000 per share. However, negative business results caused share price to drop continuously to VND 15,000 per share. A shocking sharp drop of 42%.