Hard to divest
VICEM has just sent a proposal to the Ministry of Construction to seek approval for transferring the 8,500 sq. m administrative and trading center located at the golden area on Pham Hung Street, Nam Tu Liem, Ha Noi.
This project is adjacent to Keangnam Landmark, and approved in 2010 with total floor area of 81,000 sq. m to construct 31 floors and four basements. The total investment of this project was initially set at VND 1,951bn, but was revised to VND 2,743bn in 2011.
The project was constructed to make it the operating and trading office for VICEM as well as office for lease with grade A standard. The project was kicked off in May 2011, however after completing the basic structure, it was delayed for many years. The developer was disbursed VND 1,430bn for this project.
VICEM plans to complete privatization and IPO in 2019. The second quarter is nearly over, however, VICEM has not yet completed the enterprise valuation process. The big constraint for VICEM now is difficulty in divesting and valuating subsidiaries which are steeped in losses and debt.
According to VICEM, the divestment will meet the requirement of the government to divest from non-core businesses. VICEM proposed this divestment to Ministry of Construction for the first time in 2016 and which was approved in principle.
Based on that approval by Ministry of Construction, VICEM hired Vietnam Valuation and Financial Consultancy Company (VVFC) to do a project appraisal, valuation and follow the divestment rules. So far, most government departments have approved for VICEM to divest this project and VICEM is in the process to find an investor. VICEM, at the same time, also is divesting from other non-core businesses.
However, the process of privatization for VICEM faces many challenges. In March 2015, VICEM completed the valuation task, sent all required documents, including reports on assets and debts, to the Ministry of Construction and Ministry of Finance for appraisal and audit with the expectation to do privatization in 2016.
Later, the government decided that to do privatization, VICEM has to complete the restructuring process of other two cement companies, including Ha Long Cement of Song Da Corporation and PetroVietnam and Song Thao Cement of HUD and Lilama. After completing the transferring of these two companies to VICEM, the enterprise value of VICEM would be re-determined and the privatization would be processed.
The delay in privatization process of VICEM was not only because of the transfer of above two cement companies, but also other ineffective investments of VICEM. VICEM currently is not able to divest from But Son, Hai Van, and Hoang Mai.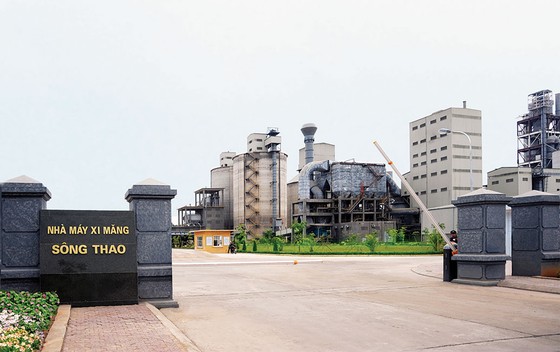 VICEM is still struggling to settle hundreds of billions VND of debt owed by Song Thao Cement.
Infeasible IPO plan

According to the 2018 financial statement of VICEM, the net revenue and profit before tax reached VND 27,867bn and VND 2,389bn, increase of 11.3% YoY and 21% YoY, respectively.
At the end of 31 December 2018, total assets of VICEM stood at VND 42,674bn, a slight decline of 3.6% YoY. Most VICEM assets are fixed assets which amount to VND 24,091bn. The inventory and cash and cash equivalent were VND 4,353bn and VND 3,098bn, respectively.
VICEM equity increased 4.1% YoY to VND 20, 554bn while liabilities declined 9.9% YoY to VND 22,120bn.
Although the consolidated report revealed a profit, VICEM subsidiaries incurved huge losses amounting to thousands of billion dongs. Some subsidiaries have been under special control because of financial difficulties.
After receiving Ha Long Cement, VICEM raised the charter capital of this company to VND 960bn. Ha Long Cement has turned to making profit while Song Thao Cement is also gradually paying its debt.
However, the accumulated losses of these two companies were still big, VND 3,580bn of Ha Long Cement and VND 410bn of Song Thao Cement. The ratio of liabilities to equities was above three times at the end of 2018.
The operations of other subsidiaries like But Son, Bim Son, Hoang Mai, Tam Diep were still not effective, hence, they cannot complete the debt payment and process the valuation procedure.
Furthermore, since beginning of this year, several other subsidiaries of VICEM also are facing difficulties. For example, VICEM Da Nang, its Q1/2019 financial reports showed that the short term receivables were VND 71.8bn, slightly dropped compared to beginning of the year (VND 74.4bn). Notably, the provisions for overdue receivables amounted to VND 7.1bn, equal to 11.6% of the company's revenue in Q1/2019. The difficulties of VICEM subsidiaries could be the reason for another delay in privatization process this year.