Ho Chi Minh City located in the Southeastern region is known as the tourist hub of the country, where international visitors in recent years have accounted for about 50% of all total international visitors to Vietnam, bringing in revenue that can be calculated at about a quarter of all tourism revenue of Vietnam and 10% to 11% of GRDP for Ho Chi Minh City.
The main tourism products of Ho Chi Minh City are organized conferences and seminars accompanied with travel tours; shopping tours; cuisine tours; and entertainment and urban community cultural trips. The strength of the Southeastern region lies in its natural landscape, and each province and city in the region has its own indigenous traits and synergy to offer for all visitors.
An effective link needs to be established on the criteria of tourists coming to the southeastern region, with more and more interesting offers, so visitors want to stay longer, spend more, and advertise to their friends on their return home. To achieve these goals, it is necessary to synchronously implement many attractive solutions and pay attention to four main solutions:
First, it is important to strengthen private investment, and call for FDI in infrastructure development to create favorable conditions for tourism development schemes. Some localities in the Southeastern region face many limitations in transport and tourism infrastructure, such as lack of roads leading to tourist destinations, connectivity to inland waterway ports and river wharves, and not enough options for entertainment areas, accommodation facilities, or adequate mobile transport for tourists.
Therefore, it is necessary to coordinate and organize more conferences to invite domestic and foreign investors to participate in the growth of this region. When tourism infrastructure in the region develops, then tourism products associated with the region will surely attract many more visitors, both domestic and foreign.
Second, it is vital to strengthen the industry's human resource in this region. With many ethnic groups living in the same area, training of human resource in the southeastern region requires careful research and specific planning for each target group and area, focused on living conditions and customs of each locality, on foreign language training and practical etiquette skills.
The training of human resource will not only meet the development needs of the tourism industry, but also contribute to eradication of hunger and poverty, create social security, and raise people's knowledge while also preserving the cultural beauty of the ethnic groups living in this region. Ho Chi Minh City must play a key role in training human resource for tourism in the whole of the southeastern region, with its huge support base of scholars, universities, colleges, hundreds of businesses, and thousands of accommodation facilities.
Third, the link in product development, promotion and communication should have specific strategies and targets. Each locality in the region has its own characteristics, such as Ba Ria-Vung Tau has sea and island tourism products; Binh Phuoc has potential to develop culinary tourism associated with the unique culture of highland ethnic groups; Dong Nai has advantage of developing exploration-adventure tourism; while Tay Ninh has war zone D and the Ba Den mountain. It is therefore necessary to effectively exploit all this diversity in a strategy to build key products as well as common brands for the region. At the same time, it is necessary to regularly continue to innovate and create better products so as to enhance the value and competitiveness of regional tourism.
Fourth, regional tourism development must be linked to the trend of smart tourism and sustainable tourism. The promotion of cultural heritage values, and promoting natural resources and landscapes must always be associated with cultural preservation and environmental protection, and attaching high importance to building tourism products associated with the community. Smart tourism development is also a move towards sustainable development, focused on the synchronization of a three-sided structure of management, tour businesses and the tourists who visit the place.
Mr. Vo Duc Đam, Deputy Prime Minister of Vietnam:
Connected but not mixed
Such a link is important to develop as the tourism industry has been the most heavily affected by the Covid-19 pandemic. The domestic market is now determined to revive the tourism sector as early as possible, and be fully prepared to welcome international visitors in the near future and when the markets begin to open again.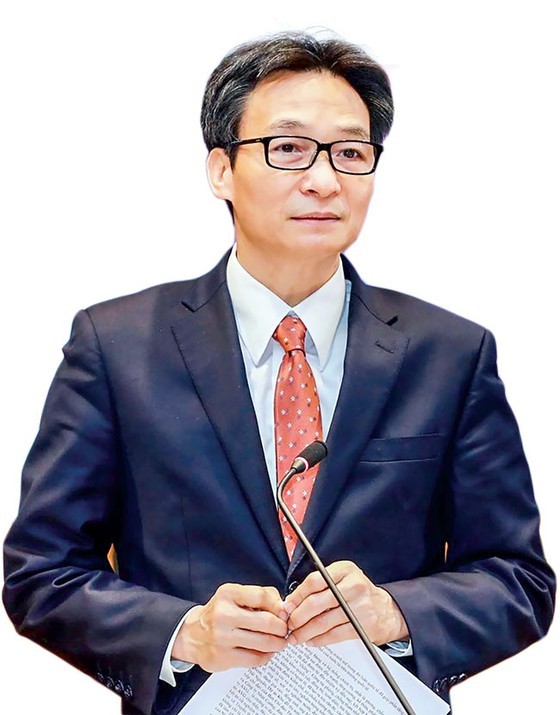 With the image of Vietnam well-entrenched across the world for its effective control of the Covid-19 pandemic, while some of the biggest economies of the world are still reeling, international tourists will tend to prefer Vietnam travel as being one of the safest countries to visit.
Cooperation in the development of tourism in the Southeastern region must meet certain prerequisites to ensure the safety of tourists, the workforce, as well as the local community. These must form the basis for promoting activities related to the program "Vietnamese people travel Vietnam". At the same time, each local government in the region must continue to proactively remove difficulties and obstacles for tourism enterprises and the people in their respective competence with support policies and solutions.
For better sustainability, localities in the region need to unite to fully and effectively implement the true five-point meaning of "Connect" in the tourism development process. These are: Connect and develop inter-regional tourism products; Connect investment in developing regional tourism; Connect in promotions and branding; Connect in human resource training; Connect but not mix each locality with a unique product to create an alluring value chain and an attractive tourism ecosystem.