SGGP Investment & Finance had a discussion with Duong Van Can, General Secretary of Vietnam Association of Construction Contractors (VACC) on this issue.
Is it improper to appoint a contractor like this? How to complete such a project at lowest cost but highest quality?

Capital and experience required

JOURNALIST: - Many people think that MoT has made biased appointment of ACV as investor of T3 terminal. What is your opinion?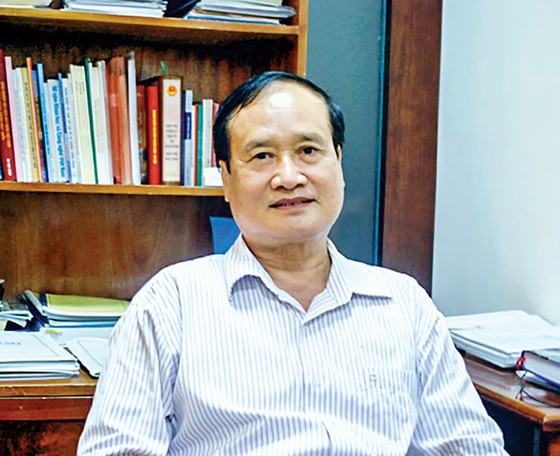 Mr. DUONG VAN CAN: -
Frankly speaking, the appointment of this contractor is not in accordance with current regulations. T3 terminal is a highly profitable project, hence many investors are interested, and some of them are as sizable as ACV in terms of capital and experience.
In accordance with regulations, the project must be procured to ensure competitiveness and transparency. The project at least, should be open to competitive bidding and avoid direct contractor appointment. This is a bad practice, harmful to the economy and should be removed.

- According to MoT, the reason to appoint ACV as the investor is to preserve the government's capital, as ACV is a state owned enterprise (SOE), and the government currently holds 95.4% stake in it. Is this reasonable?

- We should not differentiate public capital from private capital. To develop the economy, there should be fair treatment between both these sectors. Furthermore, many SOE investments have not been effective, and have caused losses of many thousands of billion dong over the last few years. We have no reason to continue subsidizing these SOEs. They have become corrupted so much, it has become a bad habit.
Financial management to save costs is very important in investment. The private sector is usually better in this field. The SOEs may consider one billion dong small, but this amount is very valuable for private enterprises.
Many big projects have been appointed to illegible SOEs. These contractors missed deadline and asked for extensions and adjustments. Consequently, this caused additional money input and project delays.
The delay and capital extension of several BT, BOT projects also leads to disputes among people. It is very complicated and hard to resolve these bad impacts. The MoT knows well all these stories and bad results. So, it is hard to understand why the MoT keeps doing this?
Competitive procurement

- According to the MoT, T3 terminal construction is subject to some special requirements of aviation sector and ACV is the most experienced company in this field. What do you think about this?

- This is a technical requirement. We should have a list of criteria for bidders. The successful bidder should be the one delivering the highest standards at lowest price. To be chosen as the contractor, the bidder must have a master plan on capital, design, architecture, operation effectiveness, cost and construction schedule.
Usually, a year's delay in a project costs the contractor about 13-15% of total invested capital. There is no agreement when appointing the contractor. Hence, when the cost increases, prices too will increase.
The construction activities of the investor should be supervised by the government. The completed project should be strictly tested by authorities before operation.
Aviation is a special sector where experience is important. We have Van Don airport example which was constructed by a private investor, and was completed in a very short time, just one third of SOEs' required duration. The quality is also very good. So, what we need is to have a set of standards for the bidders.

- ACV was several times found by the government investigation authorities to have violated regulations in financial management. Do you think this fraudulent practice will be considered when choosing the contractor for T3 terminal?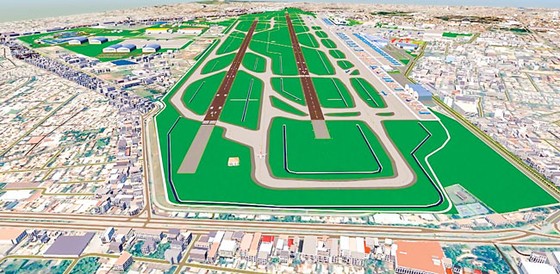 The outlook of T3 terminal.
- The current bidding law, construction law and other related regulations already govern clearly the process of choosing contractors. The bidder must prove legible capital capability. The contractor needs to show its competitive edge in procurement. Practically speaking, only unqualified investors involve in lobbying activities to gain contractor appointment. The other strong contractors dare to bid competitively.
I do not say ACV is illegible, ACV has capital resources and solid experience. But the government should let ACV compete fairly with other bidders.

If the successful bidder is ACV, there should be an agreement to point out clearly the contractor's responsibilities. This helps to save the government's capital.

If the winner is another company, government should invest its ACV capital into other projects.

- What is the responsibility of authorities in this issue?

- The role of government authorities is to support the enterprises to process the project's construction smoothly. For example, the government authorities should: handover the land-bank on time; seriously supervise the project construction; check, test and make the final acceptance of the project's plans and targets.

The more the authorities focus, the higher quality of project it will be. To complete T3 terminal project earlier, the government should speed up the process of land repossessing and resolve some bottlenecks in current investment mechanism.

- Thank you very much.