Over the years, SilkAir has increased services between Da Nang to Singapore from three weekly flights to 11 weekly flights, which represents an increase of nearly 4 times.
Many prestigious adwards
Like the parent airline, SilkAir is one of the most highly-rated airlines for service quality and professionalism. The airline has received many prestigious awards, including:
Best Regional Airline
Most Innovative Regional Linked Product
Regional Airline of The Year
World's Best Airlines
Best Airlines Worldwide for Cabin Service
Smart Travel Asia
Most Popular International Airline
Best Airline in Service
Best Service Award (Airline Category)
Business Deepika Award
Best Airline in Asia
Best Business Partner
Most recently, in 2019, SilkAir was awarded the Five Star Major Regional Airline Award by the Aviation Passenger Experience Association (APEX).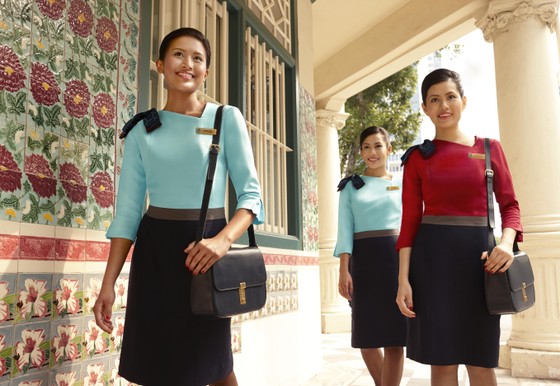 The airline's roots go all the way back to 1975 when it was a regional air-charter company known as "Tradewinds Charters". It served leisure destinations using leased aircraft from Singapore Airlines. Scheduled services were introduced when "Tradewinds Airlines" was formed on 21 February 1989, when it introduced McDonnell Douglas MD-87 aircraft for services to five destinations: Pattaya, Phuket, Hat Yai, and Kuantan from Singapore's Changi International Airport and Tioman from Singapore's Seletar Airport. As the carrier expanded its network , regional business destinations such as Jakarta, Phnom Penh, and Yangon were added.
In 1991, the airline was renamed "SilkAir" and a new logo and new corporate identity was adopted. The re-branded airline had in its fleet, six of the new Boeing 737-300s that were introduced just a year earlier. The mid-1990s saw two Airbus A310-200 aircraft join the fleet and the launch of services to India and China. It was also the first Asian carrier to offer handheld portable video-on-demand (VOD) in-flight entertainment.
SilkAir currently operates scheduled passenger services from Singapore to 41 cities in 15 countries.
Modern fleet
SilkAir began operations with two leased McDonnell Douglas MD-87 aircraft in 1989 before investing in its own fleet of six Boeing 737-300s, the first of which began operations in 1990. It operated two Airbus A310-200s for a brief period from 1993 to 1995 before they were transferred to Singapore Airlines, and two Fokker 70s from 1995 to 2000.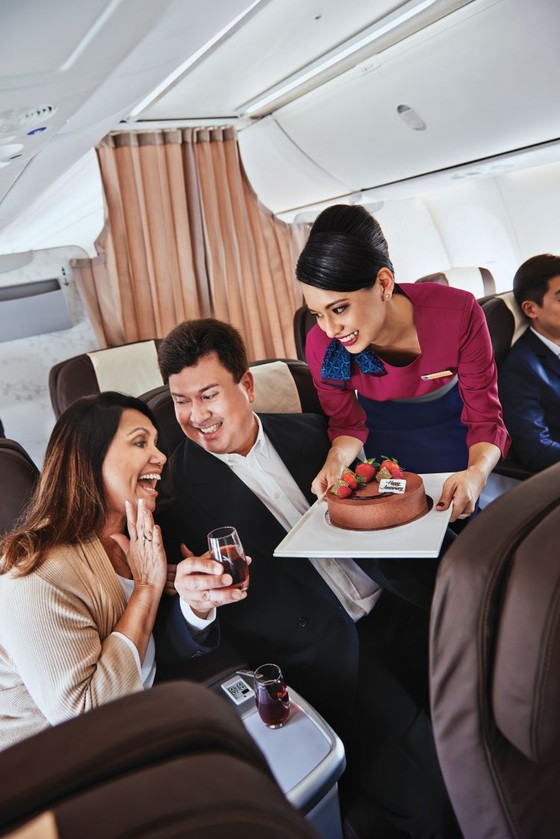 It began replacing its Boeing fleet with Airbus aircraft when the first Airbus A320-200 arrived on 18 September 1998 and retired all Boeing aircraft a year later. Soon after its first A320 was delivered, SilkAir took delivery of its first A319-100 aircraft on 3 September 1999. The A319 currently operates on certain routes within Southeast Asia and to some destinations in India. The larger A320 is used on most of the airline's major routes. On 20 December 2006, SilkAir signed an agreement to purchase 11 Airbus A320-200 aircraft with nine more on option. These aircraft were delivered between 2009-2012.
On 3 August 2012, SilkAir signed a letter of intent with Boeing for a purchase of 68 aircraft. On 14 November 2012, the commitment was converted to a firm order. The 737 aircraft will be used to replace the older A320 fleet and for the expansion of the airline. On 4 February 2014, SilkAir received its first Boeing 737-800 aircraft.
On 21 June 2018, Singapore Airlines announced that it would transfer some of SilkAir's Boeing 737-800 to Scoot between 2018 to early-2019 to better optimise the overall group's network. As of 30 September 2019, the SilkAir operational fleet consists of two Airbus A319-100 and eight Airbus A320-200; 17 Boeing 737-800.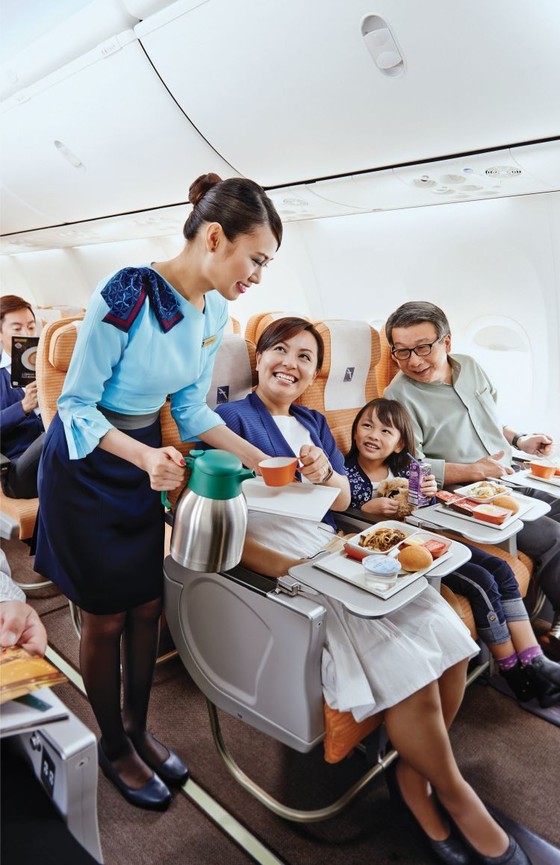 On-board amenities
SilkAir offers Asian and Western menus. Light snacks are also available on selected flights. SilkAir launched their All-Time Favourites dishes in July 2016 where they served a great selection of Asian, Western and local cuisine like Nasi Lemak, Hainanese Chicken Rice, Beef Tenderloin, etc. where Business Class customers can pre-book in advance before their flight.
SilkAir offers a selection of magazine titles on board and screens a series of short features on their 11-inch inflight screens. The Silkwinds inflight magazine is complimentary for all passengers. In-seat audio is also available on the Boeing 737-800 aircraft.
SilkAir Studio was introduced in 2014 where passengers on SilkAir flights will be able to stream blockbuster hits, short features, as well as chart-topping music to their personal laptops and handheld devices via Wi-Fi. This system will complement the existing overhead systems. Business Class customers travelling on flights that are more than two hours will be offered a tablet.
In May 2017, SilkAir Studio was enhanced and upgraded where there are now more than 150 international blockbuster movies and TV sitcom shows available on SilkAir Studio.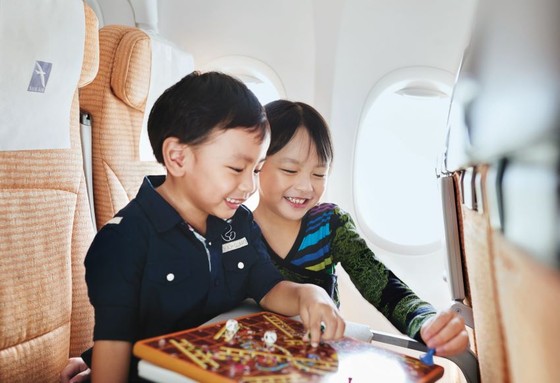 With a long history of development and operation and achievements, SilkAir said it is honoured to play the role of providing direct international connectivity between Singapore and Vietnam, which will facilitate greater bilateral trade and investment links in both countries.
Từ khoá :