According to Deputy Professor, Dr. Bui Manh Con, CEO of An Binh Hospital, the first phase of the project will be complete by 2020.

Charitable medical treatment

Despite the very hot weather in recent days, workers at An Binh Hospital continue to work hard at the construction, not allowing the project to come to a standstill. The hospital's CEO said, "to meet the project deadline, workers are working hard, day and night on both working days and holidays. But we are focused on not just completing the project as early as possible but also maintaining quality of construction along with making sure all safety procedures are maintained".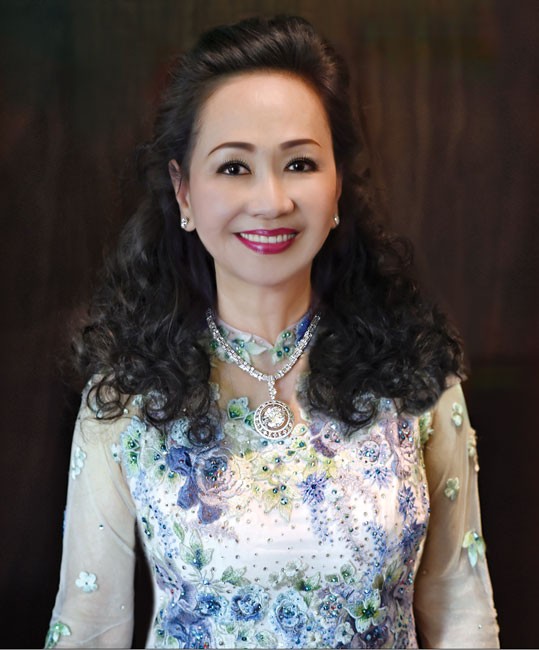 While talking to me in the lobby of the old building, which stands adjacent to the new construction, Dr. Bui Manh Con continues to sympathize with in-house patients for enduring the dust from the construction yard. He says, "it's hard to complete two objectives at the same time. We have to strictly follow the project timeline and at the same time continue to operate our current treatment facilities in the old hospital. We have no choice".
In the eyes of the skinny doctor I see a light of great hope that soon there will be a green and modern hospital in the city, which will deliver highest quality services at reasonable costs to patients. From the bottom of his heart, he really thanks the sponsors for their support in co-founding this hospital project.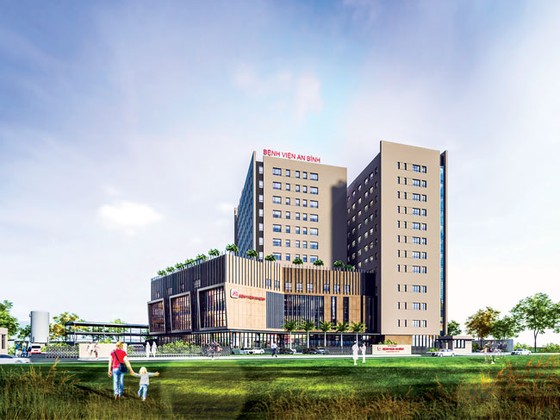 An Binh Hospital compound was once a Chinese pagoda, constructed in 1892, and for a long time many charitable traditional medical treatments were operating here.
Over the years, to meet the rising demand for more modern medical treatments, the pagoda was replaced by a bigger hospital called Trieu Chau which later was renamed An Binh hospital. An Binh used to be the center for medical treatment for the poor, run under the supervision of the People's Committee of Ho Chi Minh City.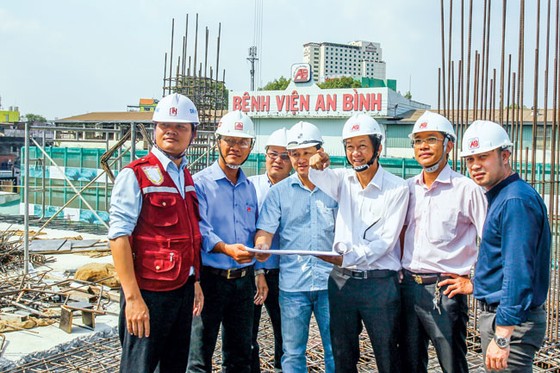 Deputy Professor, Dr. Bui Manh Con (third from right) was directing the works at the construction.
Like other hospitals in Ho Chi Minh City, An Binh Hospital is overloaded, receiving almost 2,000 out-patients and 500 in-patients every day. The hospital cannot cope with all patients' demands at peak times while the medical facilities have also now degraded, lending little support to doctors' efforts in treating patients.
Benevolent heart of an entrepreneur

Mrs. Truong My Lan, chairwoman of Van Thinh Phat Group, was deeply touched by the many philanthropic charitable activities offered by the hospital, and their willingness to treat poor people even in their current overloaded conditions. This kind-hearted woman did not hesitate to donate VND 450bn for constructing a new An Binh Hospital.

At the ground-breaking ceremony of the new construction site in May 2018, Nguyen Viet Tien, Deputy Head of Ministry of Health said, "this is the first time we have received a donation so hugely magnanimous where the enterprise has asked for nothing in return. This noble gesture will be very meaningful for patients and it also shows the altruistic efforts of the enterprise in supporting the government in social responsibilities."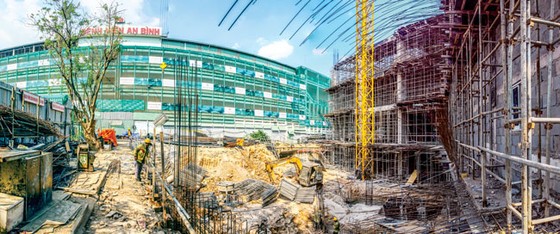 An Binh hospital during construction process.
Dr. Bui Manh Con said "reason for joint collaboration between the sponsors and the hospital is to deliver good healthcare services to people. Everything simply started from the noble conscience of the enterprise who wanted to share and donate for the betterment of society".
Introducing a green and modern hospital

To become a green and modern hospital is An Binh management's long-term growth strategy. The hospital's target is to create a comfortable zone for patients, which may make them feel like they are going to a shopping mall. The hospital also aims to deliver high quality healthcare services at a reasonable price.

Every year, huge amounts of foreign exchange flows out of Vietnam for offshore medical treatments in developed countries where such services are very costly.
With a new and well equipped hospital, An Binh believes that by coordinating with other hospitals in Vietnam, it will be able to deliver the same level of medical services but at much lower prices.

"We hope that the above enterprise's donation activity will soon spread and have strong positive impact on other enterprises as well. We hope more enterprises will coordinate with the Ministry of Health to build good medical facilities, improve healthcare services that will help poor people to get high quality services at very reasonable prices".

Dr. Bui Manh Con said "reason for joint collaboration between the sponsor and the hospital is to deliver good healthcare services to people. Everything simply started from the noble conscience of the enterprise who wanted to share and donate for the betterment of society".
Van Thinh Phat Group is a highly reputed private conglomerate, established in Ho Chi Minh City in 1991. The group operates in many fields including real-estate, hospitality, financial services, infrastructure and green agriculture. The enterprise not only contributes to Vietnam's economic growth but is also very active in national philanthropic activities for the betterment of society as a whole, and creating a strong positive impact on the community.
An Binh Hospital project includes two phases:
- The first phase sponsored with a VND 450bn fund from Van Thinh Phat Group will go into constructing 23,000 sq. meter of: 12 medical-treatment floors and one basement; 200 care beds; an outpatient ward; an inpatient treatment zone; specialized technical fields; an administrative and back office area.
- The second phase of 300 care-beds will be funded from government budget.